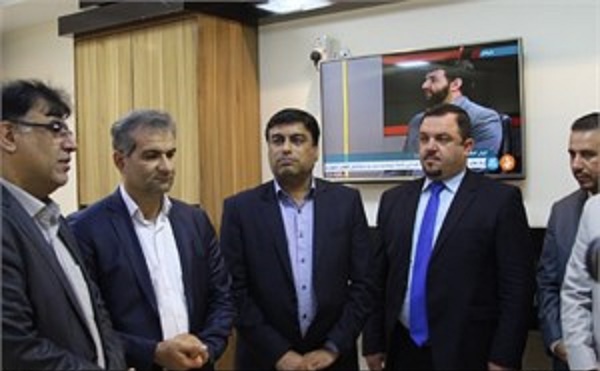 .
.
.
.
.
.

.
.
.
.
.
.
.
.
.
.
.
.
.
.
.
.
.Ahwaz Apadana Hospital as an Exemplary Treatment Center for Implementation of the Health Tourism Designation and Special Reception Center for Iraqi Patients with Special Rooms and Irrigation Services, the Director of Business Relations with Khuzestan Governor and Representative of Khuzestan Governorate said. Special medical facilities are ready to attract Iraqi patients.
He expressed hope that other Khuzestan hospitals would also be equipped with special facilities to accommodate Iraqi patients.
Fazel Salamat praised Khuzestan Governor's support for health tourism to provide medical services to patients in neighboring Iraq for the purpose of evaluation.
The director of commercial relations with Iraq continued: In the recent trip of Khuzestan governor to Basra and Maysan provinces of Iraq was emphasized the development of therapeutic tourism activities between Khuzestan and Iraqi provinces.
He said: The exchange of scientific and medical achievements between Khuzestan and Iraq was one of the issues that were emphasized by both sides and a group of trainees from Basra province will be sent to Khuzestan to attend intensive courses of nursing education.
Salamat announced the presence of the director of Maysan University of Medical Sciences and the head of health centers in Khuzestan province in the coming days.
The director of commercial relations with Iraq and the representative of Khuzestan governor stated: In the year 95, Ahwaz hospitals hospitalized 5,550 Iraqi patients and this is a 25% increase compared to the year 94 but this includes companions The patient and those who have come to Khuzestan for hair transplant and outpatient treatment are not allowed.